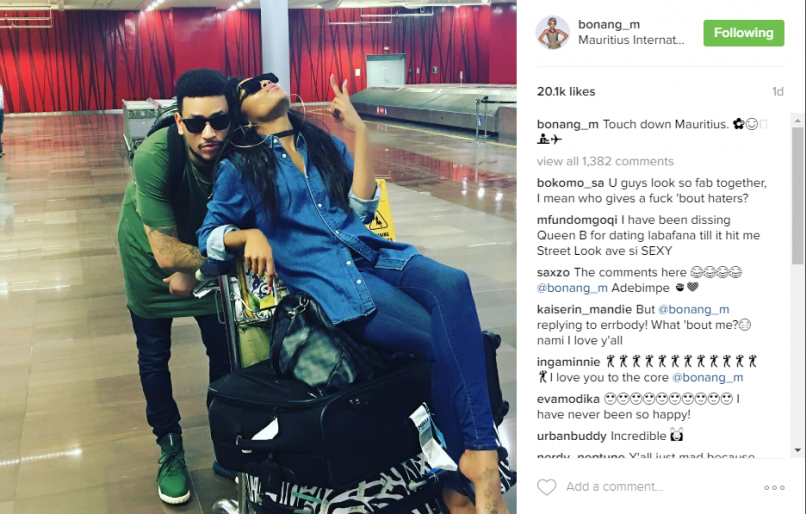 If you were still wondering whether Bonang 'Queen B' Matheba and Kiernan 'AKA' Forbes are in love, wonder no more. The couple have stopped hiding behind closed doors, sharing snaps of each other and sending each other love messages on Twitter and Instagram.
AKA and Bonang went on holiday in Mauritius, a trip they did not hesitate to update fans about on Twitter. The SuperMega tweeted he was going to Mauritius, and said he usually took pictures himself or let his "woman" take pictures of him, but who was taking pictures of them together? Anyway, whoever is doing it has been doing a great job, and we know this because the couple have been sharing the pictures.
In an interview with her ex-lover Slikour, Bonang shared she was "very happy" in her current relationship, and that has been evident in her glow and what she has been saying on Twitter. She tweeted to AKA that he was her "favourite human being in all the world" and AKA responded with "I love you". If that doesn't stop you from wondering about their relationship or if Bonang is happy, we don't know what will.

We can only hope the couple do not run into DJ Zinhle, as she is currently in Mauritius. Zinhle is there for work, not for a holiday, but it's a small place, you know. Zinhle, however, said she had dealt with the pain of losing AKA, so that wouldn't be a problem for her.