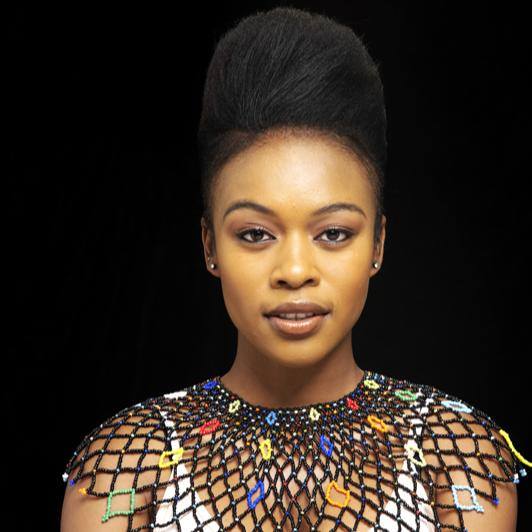 The actor says though this case is being handled legally, she feels that matters like these are silenced at police stations.
In the wake of the hashtag #1in3 that has been trending since Saturday night after four women held a silent rape protest at the IEC results centre in Pretoria while President Jacob Zuma was addressing guests, more people have taken to Twitter to share their sexual harassment ordeals.
Among them is poet Ntsiki Mazwai and actor Nomzamo Mbatha.
Nomzamo on Sunday shared that she also had been a victim of sexual harassment at the hands of the Johannesburg Metropolitan Police Department (JMPD) officers.
https://twitter.com/NomzamoMbatha/status/762208636731068420
She says she had been driving through a smash-and-grab hotspot at around 10pm when she skipped a red and was stopped by the officers.
"One cop even asked to touch my thigh! For skipping a red light," she tweeted.
One follower asked her why she skipped a red light, to which she responded with: "Because, I'm a woman. I'm CONSTANTLY living in fear. If it's a dark, deserted spot, I'm not stopping. I yield.
"If I'm driving at 9/10pm and it's through spots where smash and grab is rife? I YIELD at a red traffic light, look around and drive.
"So to those 'boys' asking if I skip a red light? Yes! At night! Because I am in constant fear! You know, that's our reality as women," she tweeted.
Though the matter is being handled legally, Nomzamo says rape matters are silenced at the police station, "like the uncle who touches you when you're a little girl," she told a follower who asked her why she was reporting the matter on Twitter instead of going to the police station.

A report by the United Nations Office on Crimes and Drugs for the period 1998-2000 ranked South Africa first for rapes per capita. In 1998, one in three of the 4 000 women questioned in Johannesburg had been raped, according to Community Information, Empowerment and Transparency (CIET) Africa. While women's groups in South Africa estimate that a woman is raped every 26 seconds, the South African police estimates that a woman is raped every 36 seconds.