There is a common mistake, which loses small and medium sized businesses a fortune. It's simply this:
Their marketing promises a high quality service, BUT they charge a bargain-basement fee. By doing this, they send a mixed message to prospective clients, which loses theme businesses.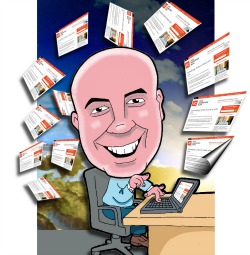 Everyone knows that quality never comes cheap. We have been trained from childhood to believe that if something looks too good to be true, it is too good to be true. Promising people a high quality service for a low fee, creates doubt. That's the last thing you want to happen in the mind of your prospective clients.
Make your services as valuable to the marketplace as possible and then charge accordingly. If you do, your prices will match your promises and you will have made it easier for future clients to trust your marketing message.
Here are 3 articles, which show you how to sell your services to the best potential clients, for the highest fees: