Cassper Nyovest performs for radio host Sway Calloway on Sway In The Morning.Rapper Cassper Nyovest made his mark on American radio this week, performing an electrifying freestyle on popular hip-hop radio show Sway In The Morning.
Cassper became the first South African rapper to perform on the show on Wednesday and soon won over radio host Sway Calloway, with Sway declaring that Cassper was "opening doors for other folks" with his performance on the show.
Several American listeners of the show posted social media messages giving our Cass the thumbs up and giving Sway props for putting him on.
Follow5:22 PM - 22 Jun 2016
Local fans who were lucky enough to listen in also shared their excitement at his performance, making sure that the show and their idol trended in South Africa for much of the evening.
Cassper's performance on the show is quite a big deal given the fact that some of the world's biggest stars have performed on the show, including one star that Cassper couldn't help but mention.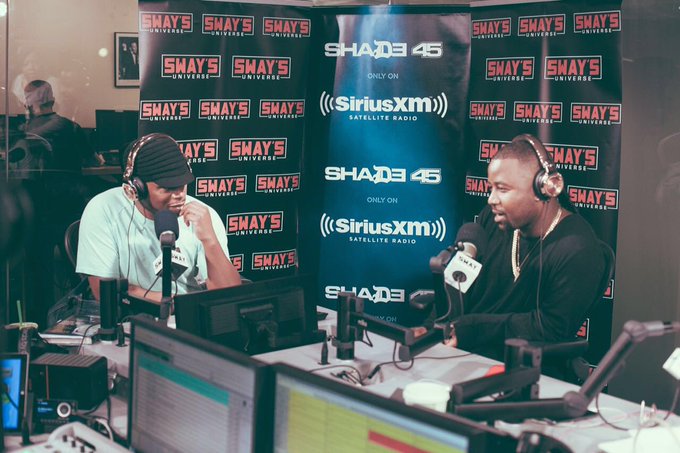 Follow8:51 PM - 22 Jun 2016
Taking to Snapchat, Cassper recorded some of his experiences on the show. Giving fans insight into his feelings, he captioned videos "Thank you Lord for this massive opportunity" and "A simple kid from a South African hood. No amount of hate can stop God's love