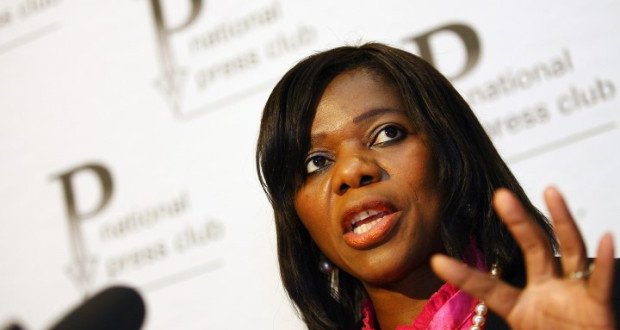 Thuli Madonsela, South Africa
Thuli Madonsela is considered South Africa's leading constitutionalist and moral conscience. With ever-growing clout and reputation in challenging times, she is viewed as the country's public protector in both title and in the hearts of many citizens.
Madonsela has challenged corruption in all its forms, from government spending, to graft in parastatals and fraud among individuals. Named as one of
Time
magazine's 100 most influential people in the world, the governor of the Central Bank of Nigeria, Lamido Sanusi, described her as "an inspirational example of what African public officers need to be".
She is outspoken on all forms of discrimination and injustice, not only in South Africa, but across the continent. In 2016 and beyond, Madonsela will continue her work in a country weathering political changes, while debating leadership alternatives for the future.
Isabel dos Santos, Angola
The daughter of Angolan President José Eduardo dos Santos, Isabel dos Santos is being groomed as a successor to the role. In the meantime, she is one of Africa's leading businesspeople, holding majority ownership in the Condis retail company, as well as shares in oil, gas and telecoms companies. Dos Santos has earned a formidable reputation for business savvy and determination, something she now wants to use in her political life.
Dos Santos, with an engineering degree from King's College in London, will want to reinvigorate infrastructure in her homeland, as well as offer a new, prosperous direction for the people of Angola.
Nialé Kaba, Ivory Coast
Nialé Kaba is the first female minister of economy and finance in Ivory Coast. She has strong business experience as the former managing director of Ivory Coast Tourism and part of the craft industry and informal sector ministry.
In her portfolio, Kaba will oversee $25-billion (about R413-billion) worth of infrastructure investments into the country over the next five years. She has already piloted a $500-million Islamic bond deal and $1-billion bond, which attracted $4-billion in orders in 2015.
While her country has weathered coups and economic tailwinds over the last 10 years, the current stability offers much for Kaba to work with in leading Ivory Coast to becoming one of the new major business regions in Africa.