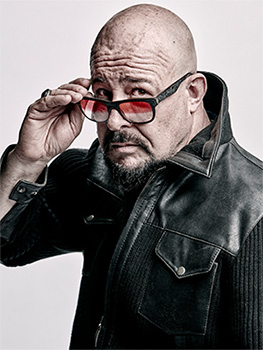 So what's Jamie Bartlett like when he isn't being David Genaro?
The answer will be revealed in spring when the Rhythm City star takes on a pair of judging boots on the new season of SA's Got Talent.
Jamie joins DJ Fresh and Shado Twala on the panel, replacing Lalla Hirayama. According to e.tv, it's because Lalla's too busy with other commitments. Of course the channel hasn't mentioned that Lalla's "other commitments" include representing M-Net as the face of the M-Net Movie channels.
Lalla currently hosts inserts called LallaLand on the M-Net movie channels which feature interviews with actors and directors from the movies on the channels. She's often in the US to film so isn't available to judge now, or in the future.
Word from e.tv is that she "will not be on SA's Got Talent this season and for the foreseeable future as a judge."
Here's what Jamie has to say about his new role... "I'm very excited at the prospect of being able to serve the talent and the show in my role as a judge. Viewers will see the real me - not playing a character, but daring the talent to move me."
The new season premieres on Sunday, 4 September 2016 at 18h05.