The Web Index is a measure of the World Wide Web's contribution to development and the fulfillment of basic human rights in 86 countries (up from 81 last year). It provides an objective and robust evidence base to inform public dialogue on the steps needed for societies to leverage greater value from the Web. Key pillars forming the overall Web Index composite score are Universal Access, Freedom and Openness, Relevant Content, and Empowerment.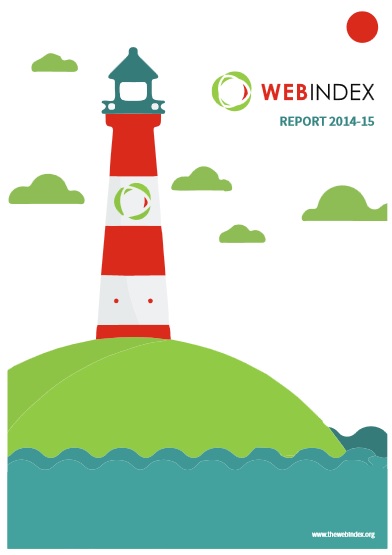 Only 2 of 24 African nations included in the Web Index 2014 Annual Report (of 86 countries in all) are in the upper half of the rankings. What's more, for the second year in a row, seven are in the bottom ten. Tunisia, Mauritius, South Africa, Morocco, Kenya, and Ghana rank in the middle of the pack. In general, though, the African nations in the report simply lag in online access, empowerment, and local content. Often, a lack of clear online freedom hurts a ranking as well.
Almost 40% of Web Index countries were deemed to have engaged in blocking sensitive content for political reasons over the last 12 months.
Only 30% of the Web Index countries score higher than a five for implementing concrete targets for gender equity in ICT access and use.
Web and social media are making a major contribution to sparking citizen action in over 60% of countries in the report.
38% of Web Index countries were blocking politically or socially sensitive Web content to a moderate or extreme degree.
Agricultural extension advice is universally accessible via ICTs in only 23% of all Web Index countries and in only two of the developing and middle-income countries in this research.
A detailed breakdown of notable findings by nation:
Tunisia (39): consistent
Mauritius (40): ranks relatively well for universal access, poor for relevant content
South Africa (45): fell 10 places from last year, ranks poorly for relevant content
Morocco (51): ranks poorly for universal access, better for empowerment
Kenya (55): ranks poorly for universal access, relatively strong for empowerment
Ghana (58): ranks well for freedom & openness, poor for empowerment
Egypt (60): ranks very poorly for freedom & openness
Botswana (61): improved 7 places from last year, ranks in the middle for universal access
Nigeria (62): consistent
Namibia (66): ranks well for freedom & openness, poor for empowerment
Uganda (68): ranks well for freedom & openness
Rwanda (70): ranks better for empowerment
Zambia (71): ranks better for freedom & openness and empowerment
Senegal (72): fell 11 places from last year, ranks well for freedom & openness
Tanzania (73): fell 14 places from last year, consistent rankings
Malawi (74): ranks poorly for empowerment
Zimbabwe (75): consistent
Benin (77): ranks very well for freedom & openness (45th) but last for relevant content and second to last for empowerment
Mozambique (78): ranks better for freedom & openness
Burkina Faso (79): ranks well for freedom & openness (49th) but second to last for universal access
Sierra Leone (80): ranks better for freedom & openness (57th) but poor in other categories
Mali (82), Cameroon (83), Ethiopia (86): generally poor in every category
The report also makes a few call outs of African nations:
In South Africa, less than 20% of people below the poverty line use the Internet. 75% of users are urban and over 40% fluently speak English.
Sierra Leone performs as well as Sweden and Israel in providing early warning for rapid-onset emergencies via ICTs (but does poorly for "slow-burning crises").
Mauritius was one of a few middle-income countries to score well on impact of the Web on small business growth.
In Egypt, 25% of primary schools that have PCs also have an Internet connection.
The online realm is a lot freer than offline in Nigeria, Uganda, Tanzania, Kenya, and Cameroon. It's much freer offline in Senegal.

As the report points out, "building a Web for all requires policies that promote equal opportunities and equal participation in decision-making. Policymakers must:
Accelerate progress towards getting everyone online
Level the playing field
Invest in high-quality public education for all
Promote participation in democracy and protect freedom of opinion
Create opportunities
Note: The Index combines existing secondary data with new primary data derived from an evidence-based expert assessment survey. The Web Index 2013, which advances, expands and updates the main dimensions of human rights through and on the Web, as The World Wide Web Foundation understands them.
Source: "Web Index Annual Report 2014," World Wide Web Foundation, November 2014