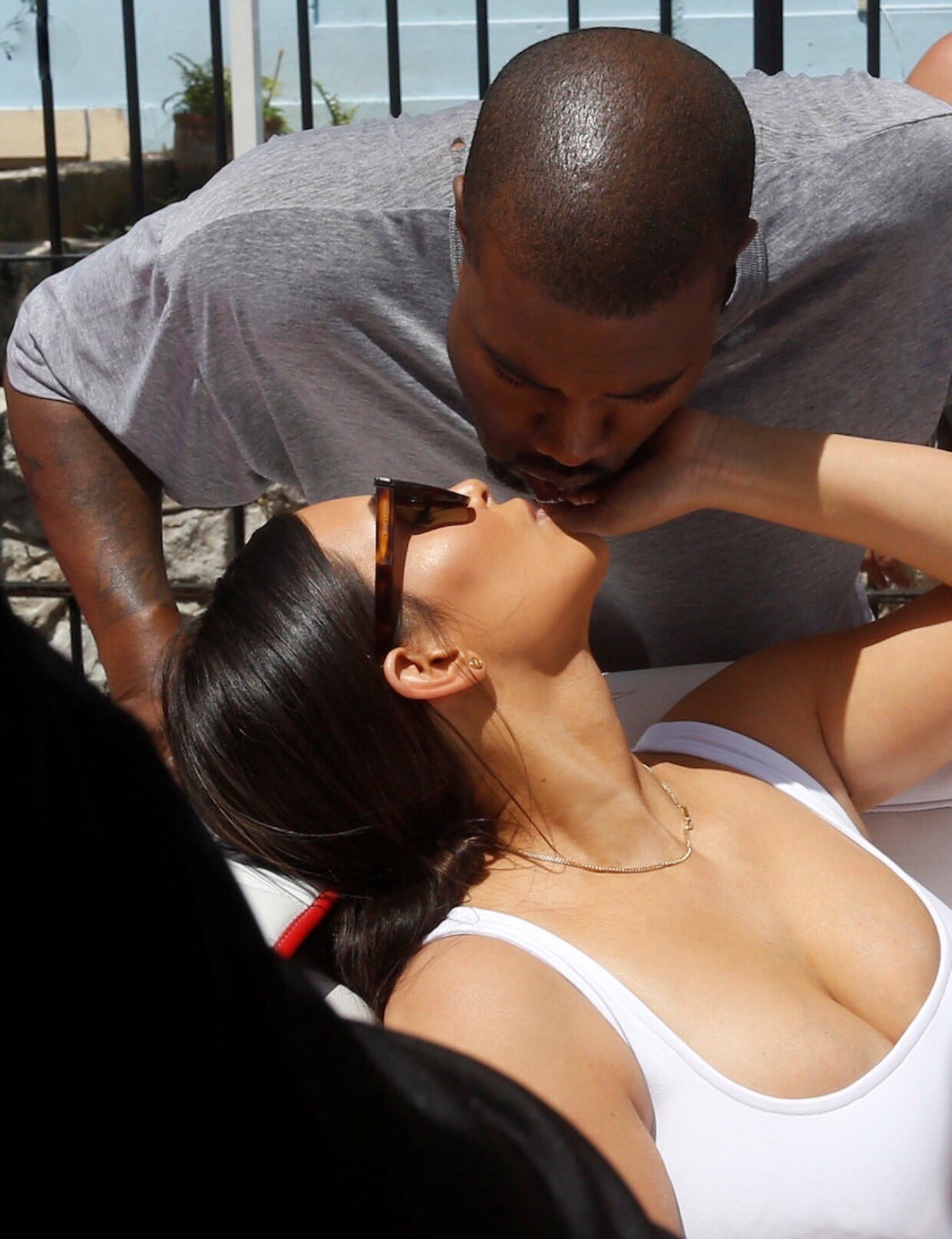 Yeezy takes 39!
On Wednesday,
Kim Kardashian West
started off husband
Kanye
's birthday celebration with a loving message for him on her
website and app
.
"Happy birthday to my best friend!" the message began. "I usually would be scared for us to get older, but as each year passes, I'm just happy we have more time on this Earth together! I love you so much and hope this year brings you so much happiness."
Kardashian West, 35, also shared a collage of precious moments that the couple have shared through the years. The pair
recently celebrated
their two-year wedding anniversary in Italy, where they were married in 2014.
Kourtney
, 37, also took to her
website
to wish her older brother-in-law a happy birthday. Her message read: "Happy Birthday Kanye! Wishing you a year of many more adventures, all of which I can tag along – as always. Long live Yeezus."
As for
Khloé
's tribute, she flooded her
site
with a handful of family photos as well as a funny message for the rapper.
"Happy birthday to one of the most creative and intelligent people I know!!! Kanye, I couldn't have picked a better husband for my big sister and I am so happy that you're in our lives! I hope your birthday makes you feel this good."
Khloé, 31, then inserted a giant laughing Kanye KIMOJI.
KIMOJI
Kendall Jenner
's message to her brother-in-law was all about her love for his fashion line and music.
"Happy birthday, Kanye! You're such a creative and innovative person," the 20-year-old wrote on her
website
. "Never stop making Yeezy–because I love to wear everything. And, never stop making music–because it's the best, lol. You constantly inspire me to just be me because you are always so true to yourself. You and Kim are ultimate couple goals! You're the best husband my sister could have. We love you!"